Discover Helena Chocolatier's Irresistible Collections!
ABOUT HELENA

Helena was founded by an extraordinary, inspiring, and sophisticated woman who loved making chocolates for her family and enjoyed gifting them to friends. Everyone raved about her chocolates, they were said to be beyond exquisite...blissful, and out-of-this-world delicious! In 1975, after unending encouragement from everyone in her life, the artisan chocolate maker felt compelled to start Helena Chocolates.

HEAVENLY FLAVORS

Delight your palate and thrill your senses with magnificently crafted chocolates that include a variety of truffles, and fine dark chocolates with an array of nutritious nuts and exotic fruit fillings. 

KEY BISCAYNE STORE

Visit us at the Paradise Island of Key Biscayne at the Square Shopping Center to delight yourself with the best of chocolates from Peru, Venezuela, Honduras, Italy and much more.

Come by to see impressive art work by renowned Latin American and local Artists.

Monday - Saturday: 11 AM - 7 PM

Sunday: Closed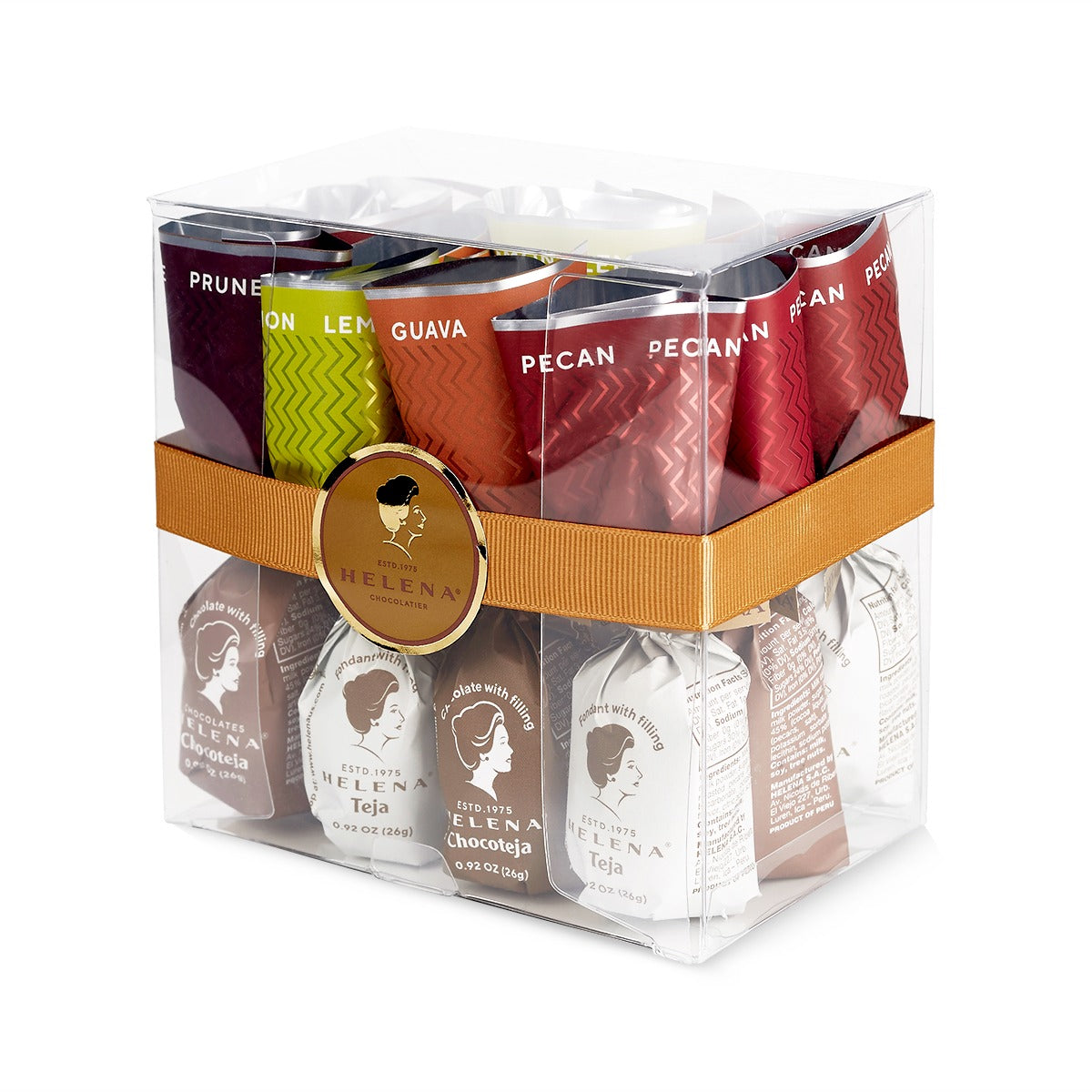 HELENA ASSTD. CHOCOLATE AND FONDANT CARAMEL BOX 12u
Theses luscious, famous sweets are known as Chocotejas and are a creation of Elena Soler, our founder.
Flavors: pecan, orange, guava, raisin and prune or your own selection when stating so in special instructions.
Buy Now!